Blast-Proof, Highly Defensible Security Door

Iris design transfers impact and blast loads uniformly to the frame. Battering rams are ineffective.

The door retains full strength even when partly open.

Partial opening allows for security check while maintaining cover and a clear line of fire.

Door can be operated manually, electrically, or hydraulically.

If used as a vehicular gate, is instantaneously effective as soon as closing starts, because it rises from the bottom.

Unlike other diaphragm designs, can be closed fully without added mechanical complexity.

Can be equipped with positive compression seals.



Back, showing ring and leaves, cover removed.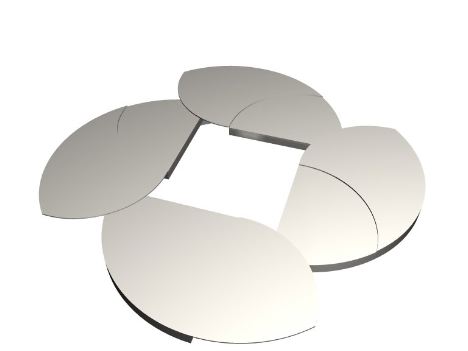 Front, showing leaves and overlaps, cover removed.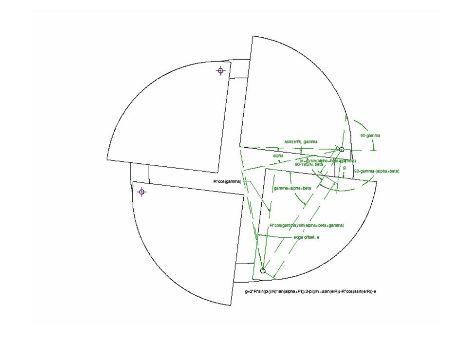 Design considerations governing rate of opening.